Web Design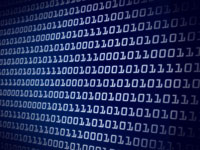 The Internet can be a tangled web that is hard to navigate and tough to use. Let DBS help you with your web presence to make it easy for both you and your clients. We can provide you with graphic design, layout, organizational structure, text/copy writing and editing, photography, video, sound clips and more. Our web design team specials in both graphical design and functionality. Whether it is a simple site to advertise your business, or a complex ecommerce system to sell your products, we can do it all!
We specialize in building web sites that let you update your site. If you have a product catalog, we give you the ability to keep it up to date, so you can improve your product listings without having to contact us. This will give you the ability to turn web site hits into sales.
Services we offer include:
Logo and Graphic Design
Static and Dynamic Content
Database driven web sites
Administrative capabilities that allow you to update your web site without contacting us
eCommerce solutions that allow you to accept payments online via Authorize.Net, PayPal, or other payment gateways.