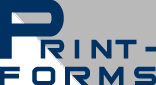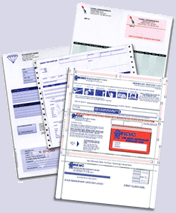 DBS Economy Laser Checks
Check Printing on Laser Checks or Software Compatible Checks - Economy Line.
Announcing the new, faster, cost effective way to order software compatible checks. We pre-print and stock the pantographs so when we receive your order, it's just a black overprint and the job is ready to go! Our normal ship time is 3 to 5 days max!
Available in a choice of 3 colors and 2 backgrounds.

Please fax a sample check to (973) 252-1885-reference your order number, type of software, Ink color and starting number.
For more information about our Check Printing Services, Laser Checks, and Business Checks, please visit our
Check Printing
page.
View Sample
JPEG
8.5 X 11, 1 Part, Available in Blue, Burgundy, Green, Brown, Teal, Purple, Red or Prismatic backgrounds with black print.

View Sample
JPEG
Double Window Check Envelopes(DWECHK)

Economy Laser Check Features
Check Printing
3 Standard Background
Ink Colors


Reflex Blue


PMS 348 Green


PMS 201 Burgundy
3 Standard Pantographs


Pantograph 18
(Shown in PMS 201 Burgundy)


Pantograph 8
(Shown in Reflex Blue)
Typeface
Helvetica Bold (black overprint only)
Border Copy Warning
Top: THIS CHECK HAS A COLORED BACKGROUND AND INVISIBLE FLUORESCENT FIBERS - VIEW UNDER BLACK LIGHT.
Bottom: MICRO-PRINT SIGNATURE LINE - MAGNIFY TO VIEW
Backer
Screened "original backer" as standard, with the padlock icon and wording:

The security features on this document include: Microprint signature line, invisible fluorescent fibers and a border copy warning. The front of the check has a colored background. The back back has a black screened gray "original document". Stains or spots will appear with chemical alteration. NOTE: the pantograph is the only colored area of the check face. Stubs have no ink coverage.
Proofs
Laserwriter or Fax
White Print or Acetate
Laser
8.5 x 11", perfs at 3.5 and 7"
Four formats:

A pantograph on each third of the check (1 - 3 parts)
3-up check (1 part only)

Quantity: 500 - 10,000
Continuous
9.5 x 7" with horizontal perf at 3.5", ?" vertical perf left and right

2 formats: panto on top, panto on bottom

9.5 x 3.5", ?" vertical perfs left and right
9.5 x 6.5" with horizontal perf 3" from top (check prints on bottom only), ?" vertical perfs left and right
Continuous checks will have 1 - 4 parts. "Non-negotiable" will be printed in several places on parts 2 - 4
Quantity: 500 - 10,000